It's that time of year again; the Dubai World Cup is fast approaching and it promises to be the biggest fashionista event of the year. As good as that sounds, I understand that it can be quite daunting and something of a challenge when it comes to deciding what to wear and what not to wear. Hopefully this it where I can give some advice; I've had six years in Dubai helping and advising ladies mainly on fascinators, dresses, bags and even hair styles specifically for the Dubai World Cup. I've become quite the expert on the subject!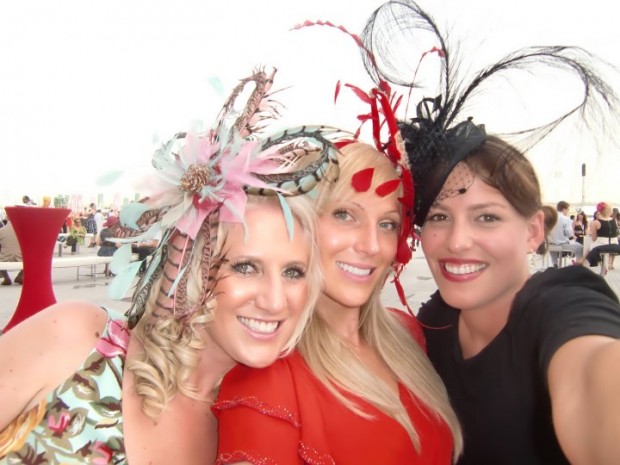 One of the most often asked questions is "which item should be chosen first? The dress, bag, shoes or the hat?". I always advise customers to pick out the dress first, but in some cases if you fall in love with the right hat or fascinator first, anything can be worked around to match or compliment your accompanying dress, just by adding a few feathers in the right colours to tie the whole ensemble together.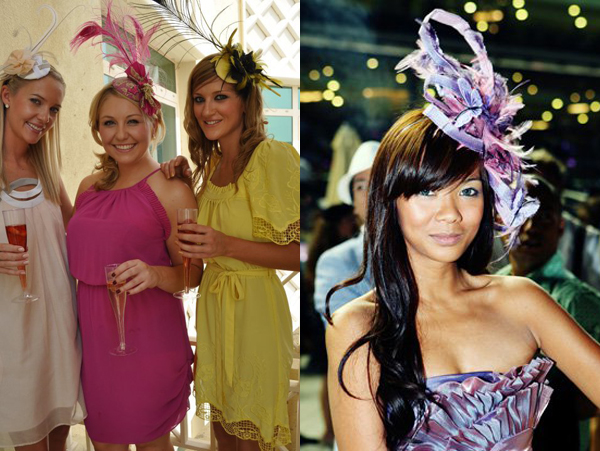 The actual type of hair accessory you choose is entirely up to you; if you want height, then try some of the fascinators with long feather extensions or if you have a simple dress then perhaps choose a fascinator that offers contrast to your dress in terms of size and colour – you don't always have to go with something that matches your dress perfectly because a contrasting fascinator will make you stand out more and you can always accessorise your shoes and bag to match the fascinator.
Another consideration when shopping for a fascinator is knowing which side of your head the piece will sit. Typically it is where the parting of your hair is so if you've not thought about how you will wear your hair its a good idea to do so before you buy anything! I can make any fascinator to fit the correct side of your head.
If you're not used to wearing a hat and feel that hats don't suit you, then start with something small for example a comb or a hair clip. If possible try to bring your whole outfit so you can see how well everything goes together and try on as many different styles as possible and see which one feels right. I can promise that we will always find something that will suit your own style and personality because we have so many different styles and shapes. I personally think it's just about having the confidence to wear them; thankfully the Dubai World Cup is the one occasion that we can wear almost anything.
As a textiles designer making a fascinator to match a dress always inspires me. After seeing your dress and the colours and shapes, it helps me to come up with something truly original and creative that matches you perfectly, normally using the same or complimentary colours will tie your whole outfit together. All my fascinators are made of the best quality trims and silks fabrics such as satin, silk chiffon or silk organza, I sometimes use vintage beads and most of my pieces are hand-stitched.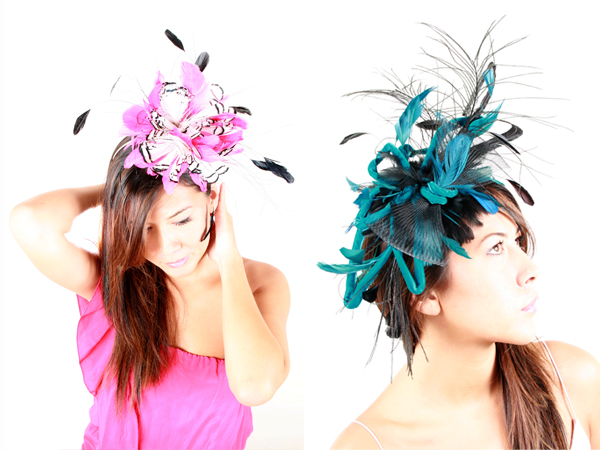 A hairpiece can finish off an outfit and make it standout. It gives the wearer a sense of importance – most people only wear a hat or a fascinator for a special occasion such as a wedding, gala, ball or racing event. I pride myself on creating something special for any event, wedding, racing season and of course keeping it within the customer's requirements and budget, you can have something that is truly original and at a reasonable cost and not run the risk of someone wearing the same as you .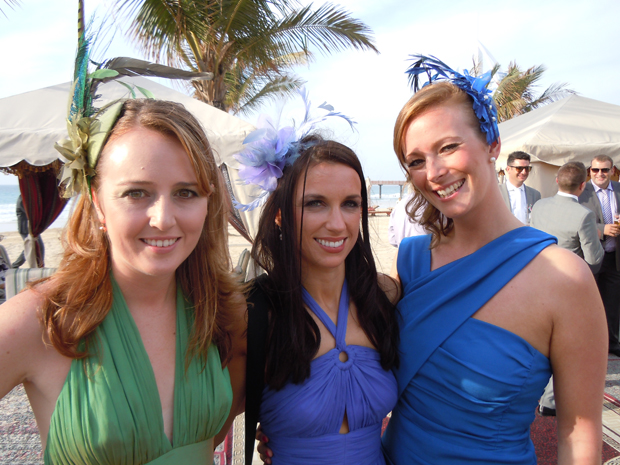 Sometime it's just nice to have a chat and get a second opinion on colours, styles and what suits you the best – I'm more than happy to meet at my Boutique which is next to Costa in the Souk Madinat, so grab your latte and don't forget to bring your dress, shoes and bag and try them on with a few styles of fascinator. Don't forget, I'm here to help, advise and assist you!